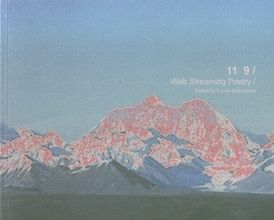 11 9 Web Streaming Poetry
Tzveta Sofronieva (ed.)
Association of Multimedia Artists AUROPOLIS
Translation:
divers

Language: English, German, hr

1

. Edition (

2010

)
Broschur,

270

pages
ISBN

9783899303728


Availability: next-day delivery


28.00

€ Add to Shopping Cart

Einführung in Englisch, Beiträge von 119 Poetinnen und Poeten aus zahlreichen Ländern in der jeweiligen Originalsprache und in serbischer Übersetzung.

Web Streaming Poetry - Das multilinguale intermediale Netzwerk Supernovapoetry wird zusammen mit Manja Ristic (Association of Multimedia Artists AUROPOLIS, Belgrad) seit 2006 entwickelt und verbindet Künstler und Autoren aus Serbien, Kroatien, Bulgarien, Slovenin, Italien, Frankreich, Dänemark, Großbritannien, Deutschland, Neuseeland, den USA, Ungarn, Finnland, Holland u.a. Improvisationsmusik, Dichtung, Live Cinema, Conceptual Art Installation, Performative Painting, Publikationen, Diskussionen, verbunden durch Web Streaming mit Veranstaltungen an mehreren Orten der Welt, Gespräche und Lesungen im Internet-Radio: Web-Streaming- Technology für die Poesie und ihre Verbindungen zu Musik, Kunst und Naturwissenschaft.

Sofronieva, Tzveta
(DE-101)1019096004
(ISBN13)9783899303728